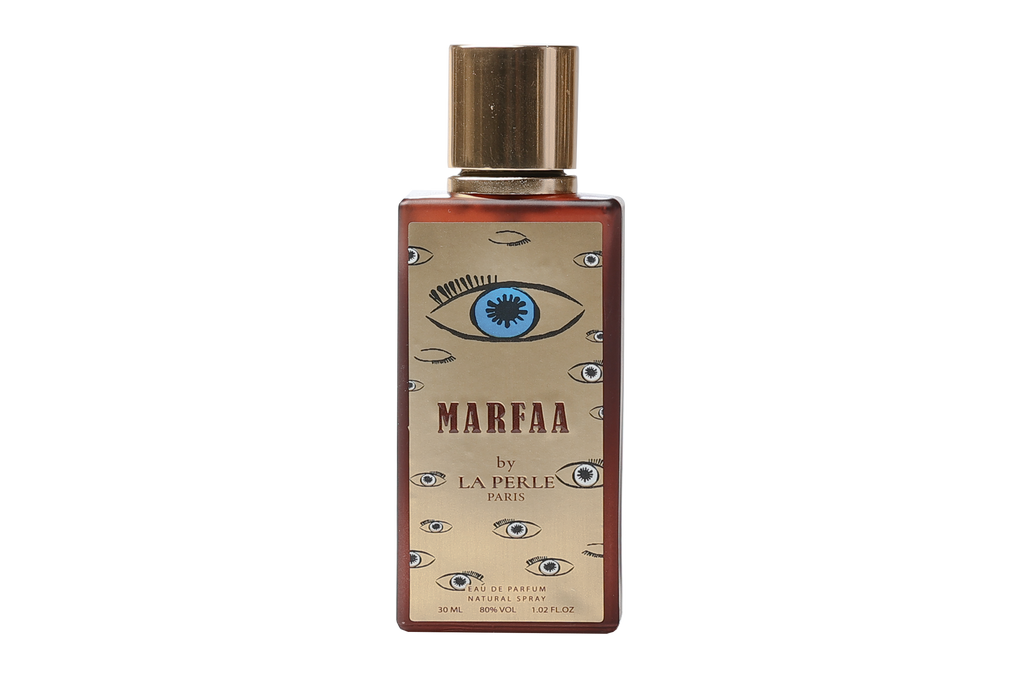 Marfa  is a Floral Woody Musk fragrance for women and men. 
Top notes are Orange Blossom and Mandarin Orange; middle notes are Tuberose, Ylang-Ylang and Agave; base notes are Vanilla, Sandalwood, White Musk and Cedar.
عطر زهري - خشبي - مسك للرجال و النساء  مقدمة العطر براعم البرتقال و اليوسفي; قلب العطر مسك الروم, الإيلنغ و (الأجاف) الصبار الأمريكي; قاعدة العطر تتكون من الفانيليا, خشب الصندل, المسك الأبيض و خشب الأرز.