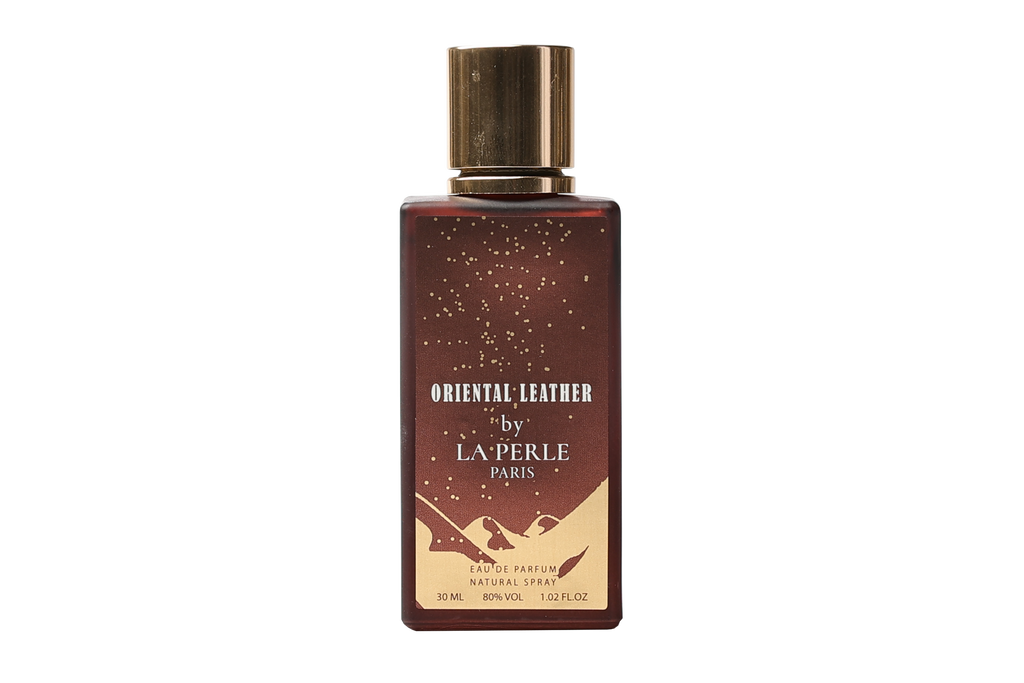 Oriental Leather  is a Leather fragrance for women and men.
Top notes are Lavender, Red Chilli Pepper and Cilantro; middle notes are Geranium, Anise, Cinnamon and Tea; base notes are Clove, Leather, Patchouli, Benzoin and Vanilla.
عطر الجلود للرجال و النساء .  مقدمة العطر الخزامي, الفلفل التشيلي الأحمر و البقدونس; قلب العطر إبره الراعي, الينسون, القرفه و الشاي; قاعدة العطر تتكون من القرنفل, الجلود, الباتشولي, البنزوين - الجاوي و الفانيليا.