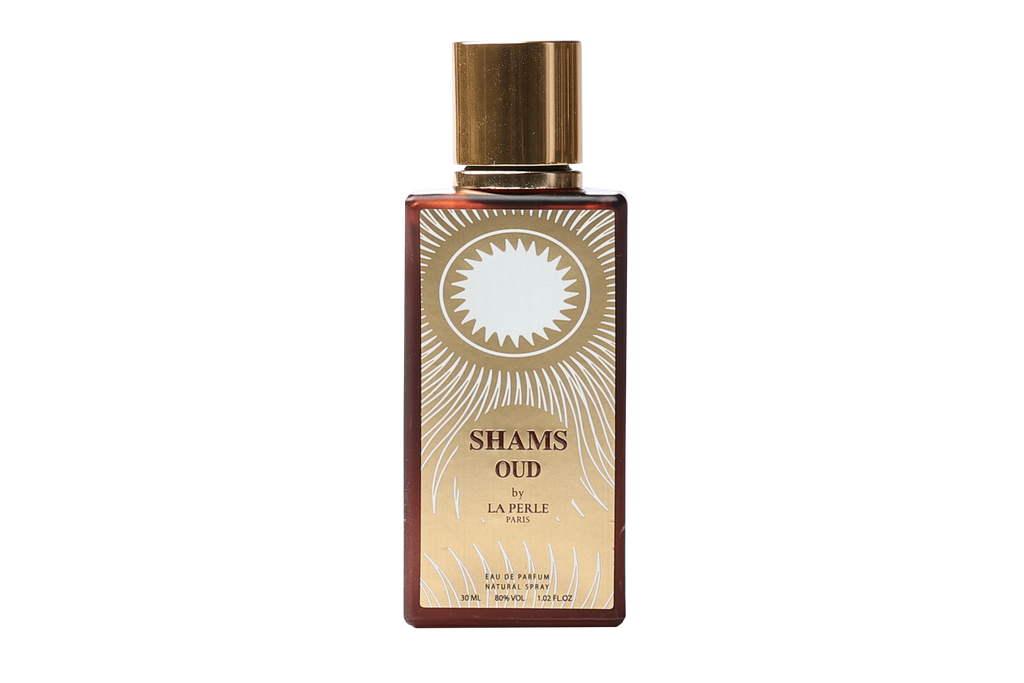 Shams Oud  is a Amber fragrance for women and men. 
Top notes are Pepper, Saffron and Ginger; middle notes are Cypriol Oil or Nagarmotha and Vetiver; base notes are Agarwood (Oud), French labdanum, Tolu Balsam, Birch, Styrax and Tonka Bean.
عطر شرقي للرجال و النساء  مقدمة العطر الفلفل, الزعفران و الزنجبيل; قلب العطر السيبرول (الناجراموثا) و نجيل الهند; قاعدة العطر تتكون من العود, اللابدانوم الفرنسي, بلسم تولو, أخشاب البتولا, (استيراكس( العبهر و التونكا.